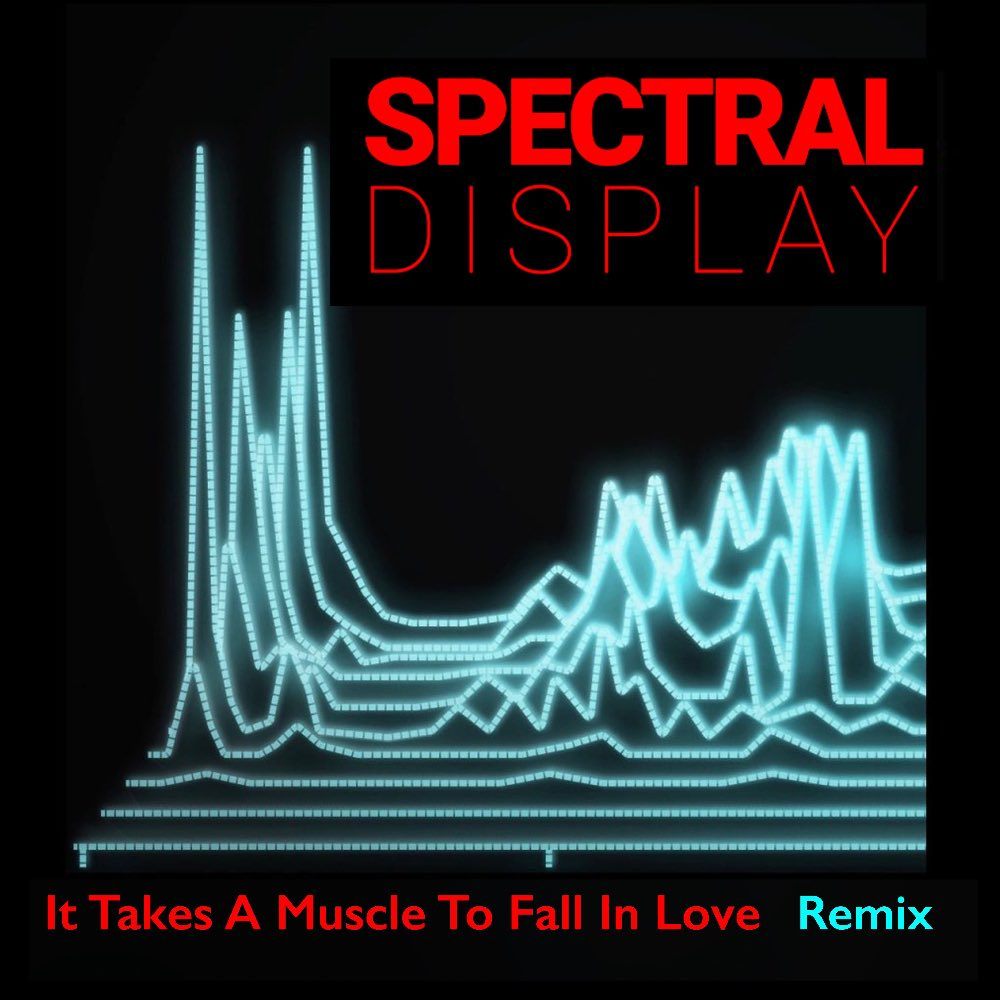 2019
Spectral Display
Spectral-Records
'It Takes A Muscle To Fall In Love' was the first single by Spectral Display. It was released in 13 countries. First in Holland and Italy, followed by France, Germany, Spain, the UK, Belgium, Australia, New-Sealand, Japan….
'It Takes A Muscle [To Fall In Love]' was covered by M.I.A., produced by Diplo. It was released as the second single of the album MAYA.
From 2012 on, 'It Takes A Muscle' has been covered and was used in various international films and its popularity has risen. On Spotify and Youtube it reached over 2,5 million streams/downloads. The song has been used in the american movie 'Simon Killer' from filmmaker Antonio Campos, 'Prince' from dutch filmmaker Sam de Jong and the romantic american comedy 'Straight Up' directed by James Sweeney.
It takes a muscle to fall in love_Remix 
Written by Michel Mulders & Henri Overduin
Vocals: Henri Overduin
Backing Vocals: A3ana, Mandy Huydts
Introduction by Lucy Brownhill
It Takes a Muscle to Fall in Love 
When everybody leaves you lonely
And times are worse than sad
And the world is falling on your head
Just remember for all you know
Good or bad, come what may
You're gonna live tomorrow if you don't die today
It takes a muscle to fall in love
Now the fear got in me
It's got in me deep
That's where it's gonna stay and never leave
Someone come and lay my worry
Someone come and kill my pain
Someone come and put me on my feet again
It takes a muscle to fall in love
We gotta love one another
That's what the good man say
But I got too much trouble going 'round my head
Someone come and pick up my love
Take it all away
Feel like I'll break down tomorrow
If I don't die today
It takes a muscle to fall in love